How to choose a right bike?
According to the World Health Organization (WHO) air pollution in urban areas, mainly associated with inhalation of gaseous pollutants and particulate matter emitted from motor vehicles, is responsible for one million deaths per year.
Fixed biking is a fun way to improve your fitness, meet up with new people and absorb your environs at a slower pace than possible from a speeding automobile. These bikes offer speed, agility and efficiency.

Before starting your search at REI or other quality bike shop, consider these questions:

What style of bike do you ride now? For an overview of the various styles of bikes available, read the REI Expert Advice article, Bicycles: How to Choose.
What style of bikes do your friends ride and advise you to get?
What is your budget? Road bikes range from about $1,000 up to $10,000 or even more. Don't forget to budget for accessories such as bike shoes, clothing and basic repair equipment, too.
First, here's a quick primer on what typically sets fixed bikes apart from commuting, touring, mountain and hybrid bikes.
https://avastabikes.com/products/47-58-loop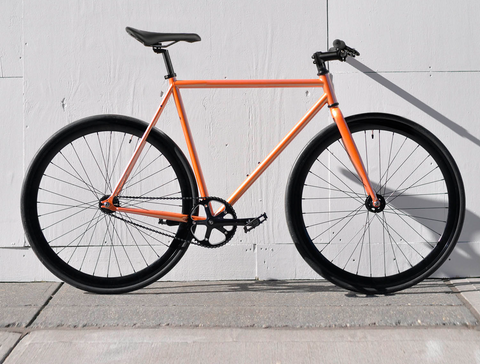 Fixed or Freewheel? You Choose. Perfect your pedal strokes on the fixed gear hub, or coast down the road on the freewheel. Whatever you choose, our front and rear brakes will be there to help you stop.
Lightweight and Simple
Keep it simple with one gear- minimal and lightweight at only about 25 lbs. A seaside to cityscape commuter, free of all unnecessary gizmos.
Smooth Riding
Pave the way for uninterrupted riding and deliberate navigating with deep-V rims with machined braking surface, a KMC chain, and freestyle pedals.
Getting Out There
While there are road rules to abide by and riding etiquette to learn, much of the road-riding experience is up to you to create. You may enjoy riding on your own, with a group of friends, in an organized club or group rides, or as a member of a team (racing or fundraising).
---